It is no secret that we live in a fast-paced, impatient, instantaneous world today. Technology has made us want things done as quickly as possible. I would not doubt if this has lead to some of our own behaviors of constant, want-it-right-now mentalities. We don't realize we're doing it or that we've even fallen into this trap, because immediate gratification is what we have come to expect. When we click on a link, we expect it to load in .253459 seconds otherwise we grow impatient. We've become addicted to instant indulgence.
How can we slow down amidst the constant urge to keep up with the rest of the world? To keep up with life. I don't recognize how precious my time really is - and I won't, until I'm looking back at all the time that has gone by. Do I really want to use it poorly with the false notion that there will always be more? Friends, there isn't more. Once it's spent, we cannot make it back again.
I am challenging myself with this because I don't want to waste anymore time on things that simply don't matter. Even more, I don't want to be too busy to stop and look at life happening around me. So, what do I do? I am purposing to slow down and live. I am going to invest in my priorities and leave everything else behind.
Even now, I find myself rushing through this post for no good reason. I have nothing to rush off to, but my mind is reeling with the urgency to just "get it done"; to hurry through so I can move on to the "next thing". This is precisely what I want to change. Something like this doesn't happen over night and there are many ways to accomplish such a feat.
Me? I'm going to follow in the footsteps of some wise women, yet personalizing it for my life. Ann Voskamp is my hero. She truly is. Her words have done nothing less than draw me closer to the Father. Her embrace was a moment in time I never thought I would see. It's those moments that God has created for me that seem to slow time down; pause it so I may live in it a little longer. I don't relish over meeting Ann because she is considered a well-known, even famous author, or blogger. I savor it because she changed my heart and helped me know myself better through words I could not find. And to be able to embrace someone who has changed my life from afar was nothing short of a miracle. That's God. Those are the moments I want to slow down and live in.
The One Thousand Gifts series she began on her blog has helped me slow down, but I am still learning.  Now, her book has even taken me to a deeper level in many aspects, not just time.
Three things I purpose to do in order to fully live--
Mark the moments. My children are growing up before my very eyes. It wasn't long ago my first born was just 3 years old, with the sweetest little voice. She is now 8 and she is changing in so many ways. I don't want to forget the little things. Journal the joys. Count the gifts.
Define by decreasing. Only by removing the unimportant will I see what's truly important. It will be further drawn out and more easily defined. Prioritize and pour into.
Intentional Intimacy...with all of life. With all of the things that are important in my life.
Amy of Blogging With Amy has a wonderful e-book out which I have had the pleasure of reading and am in the process of implementing. It's called Tell Your Time.  It's simple, practical, and a quick read, so as not to take up too much of your time. I recommend it if you need help in this area.
Linked with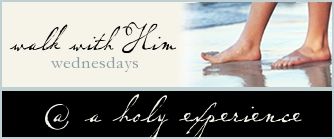 Titus2days [Time Warp Mom], and Raising Homemakers __
Subscribe to RSS for Joyful Mothering or subscribe by email.
__
{Some of the links above are affiliate links, which means if you click and purchase an item, I will receive a small percentage, at no cost to you. Please read my full disclosure policy here. I have, and will only recommend products that I personally use or those that I see as bringing further value to you, my reader.}